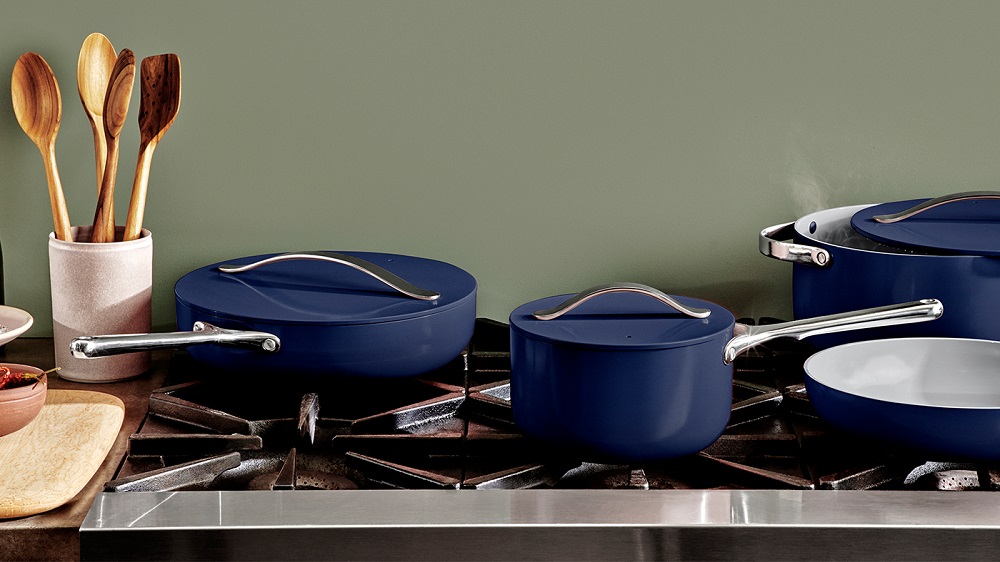 Neoflam Cookware And Kitchenware Inspires Healthy Kitchens Worldwide
Jessica Simmons, 1 year ago
2 min

read
73
How often do you consider cooking food? The current hectic lifestyle would hardly give adequate time at your hands to cook healthy food. You might grab what you could consume while on the run. However, it would help if you took time out of your hectic schedule to cook food for your family once in a while.
What Would You Require Other Than Time?
You would require a non-toxic cookware set. In such a scenario, consider using neoflam. The cookware company offers a wide range of kitchenware and cookware suitable to your health needs. The company has sold non-toxic cookware and kitchenware to more than thirty different nations.
Neoflam has been serving the specific needs of the people with a wide variety of products for your kitchen and cooking needs. They would offer you products inclusive of cookware set, cutting board, frying pan, steam plus pan, griddles, grill pans, stockpots, saucepan, stoneware pot, food storage, and more.
The company offers you products using natural and eco-friendly materials. It would ensure that you contribute to keeping the environment safe from the emission of harmful toxins and chemicals, inclusive of PFOA and PFAS. The natural and eco-friendly materials used for manufacturing the products make them easier to clean. It is worth mentioning that the company offers clean ceramic non-stick products.
Major Products Of The Company
Neoflam would cater to you with brand products including MYPAN, RETRO, EELA, and FIKA. You would be spoilt for a choice of options with the recently released line of FIKA products specifically designed to meet your kitchenware and cookware needs. It would be worth mentioning here that the sanitary products of the company, such as FIKA, won them the REDDOT design award. For more information on the products offered by Neofam, go through its YouTube video.
Striving For Excellence
The company strives to provide you with excellent products to meet your healthy cooking needs in the best possible way. They have been inspiring numerous kitchens worldwide with healthy and inspirational products. If you were looking for healthy ceramic kitchenware and cookware, Neoflam is your one-stop-shop ranging from cookware set, cutting board, frying pan, steam plus pan, griddles, grill pans, stockpots, saucepan, and stoneware pot.
Aim Of The Company
The company aims to cater to several kitchens worldwide with healthier non-stick pans for quick cooking and ease of cleaning. They aim to provide the world with a non-toxic and sustainable cooking future. You would get fit, innovative, colorful cookware and kitchenware emphasizing healthy living.
Related posts