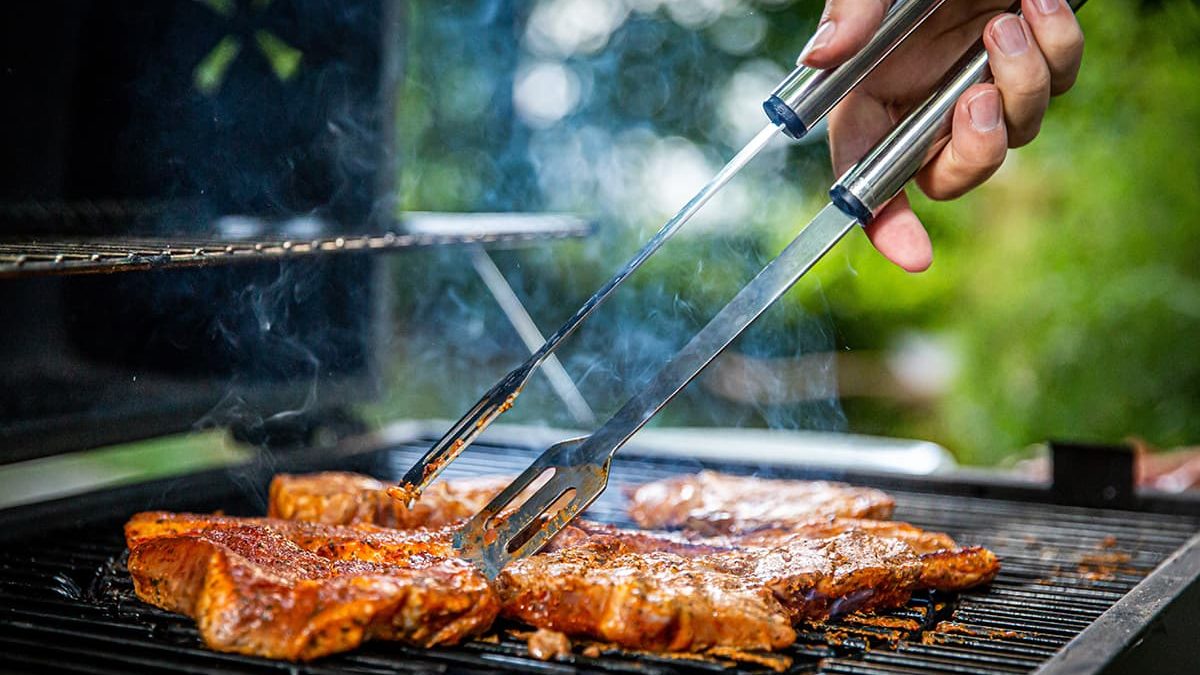 5 Tips for Grilling at the Beach
Roy Kelly, 1 year ago
3 min

read
66
Most people love to go out to the beach to have a good time with family and friends. It is even more fun when there is food involved. The beach party becomes complete when you can grill some of your favorite meats and vegetables and share them with loved ones. But how can you be successful grilling at the beach? Keep reading for more insight.
Arrive Early and Secure a Fire Pit or Grill Stove
Some beaches have a provision for grilling. However, these are often very limited, and they tend to fill up very fast. They are also available on a first-come basis, so you need to be fast enough to secure one for yourself and your family. Arriving early is also great since it allows you to pick the best picnic tables and set up your things.
You will need to bring a few things, including meat, food, and drinks. You may want to consider bringing two different coolers. One for transporting cold food such as meats and condiments to keep them at a safe temperature until ready to grill or use. The second one to hold drinks and desserts or anything you may have brought for the picnic. Note that the weather may not be very favorable, so you need a good and reliable way of keeping the food fresh and safe, hence the need to use cooling methods.
Pack Early and Pack Easy to Grill Food
If you want to arrive early at the beach, you should try and pack in advance. Most people pack whatever they need the night before or a few hours before the trip, which helps ensure that nothing is forgotten. There will be cold items you will have to wait and pack at the last minute.
When it comes to choosing the right type of food, select those that are easy to grill. You do not have the luxury of leisure grilling like you would at home. Instead, you want to focus on easy-to-grill foods such as hotdogs, vegetable patties, skewer meats, and hamburgers. Choose foods that most people attending will love.
Pick Enough Fuel
Depending on the fuel you will be using to grill the food, make sure to bring enough of it. It is better to have excess propane or charcoal than to have less of it and fail to grill food for everyone to enjoy. This is one thing that is often forgotten, so confirm and re-check that you have more than a sufficient supply.
Carry your Barbecue Utensils
You should consider having specific utensils for such kind of grilling. Preferably, choose portable utensils and a grilling set appropriate for the beach. It's probably a good idea to get a good set, but nothing too fancy, considering that being away from home, grilling utensils tend to get lost or easily damaged. 
Don't forget the Spices
Nothing is more disappointing than bland grilled meat or veggies. Unfortunately, due to the rush, most people forget their seasoning ingredients. This is the worst mistake since the food you grill will be bland and tasteless. Packing early will ensure such mishaps don't happen. After all, besides the fantastic environment of the beach, you want to enjoy the tasty food.
Related posts