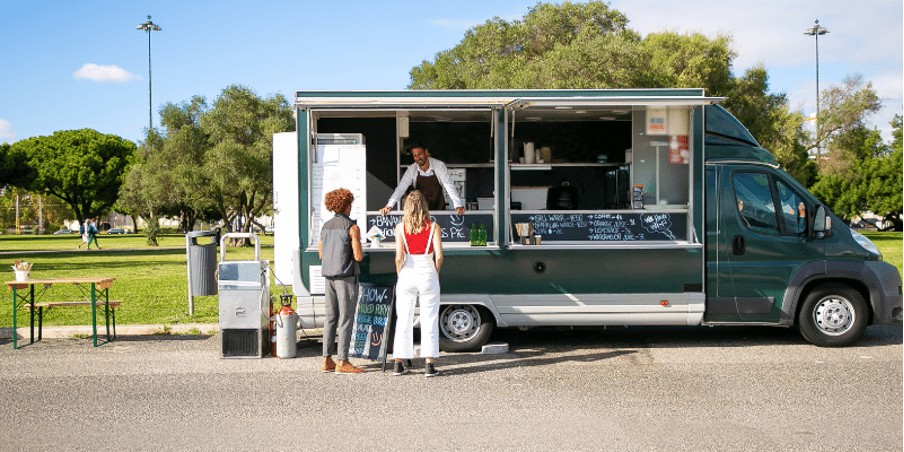 Food trucks are more common than ever at special events such as festivals, birthday parties, and weddings. The COVID-19 pandemic has led to many diners opting to eat at food trucks rather than restaurants.
If you own a food truck or are interested in owning one, keep reading!
Starting a food truck is more affordable and easier than opening a brick-and-mortar restaurant, but it takes time and effort to succeed. Food trucks can enhance profits by using certain strategies to stand out from the competition, gain new customers, keep existing ones, and gain loyal ones.
Choose Truck Wisely
The market research you conduct will guide you toward the right food truck type. In your area, you may determine your decision based on the number of grilled cheese food trucks but the absence of pizza trucks.
Choosing a food truck that is affordable and convenient as well as less competitive is ideal.
Buy Right Track
There are a variety of prices for food trucks; believe it or not, they range from $50,000 to $250,000. A truck can also be purchased new or used, or even leased. It is expensive to customize a new truck to fit your specific needs.
Conversely, used trucks are less expensive than new ones, but they require more maintenance. Leasing a truck is another option to test out your venture and save money each month.
Protect your Assets
Food truck businesses can be started as sole proprietorships and incorporated later. However, incorporating from the beginning is the best move. A lawsuit could damage your assets if you sell food products that can make people sick. Therefore, you'll want to incorporate if you intend to sell food products.
Your business must be registered in your state before you can choose a name. From the IRS, you will need to obtain a Company Identification Number (CIN). It's important to make sure you have all the necessary permits and licenses.
Set a Budget
Budgets are an essential part of any food truck business plan. When creating financial projections, write down how much each component of your business will cost. The components in this category may include equipment for kitchens, hiring truck operators, maintaining vehicles, and marketing.
Market conditions and regulations will likely alter food truck budgets over time. A realistic budget and not taking on too much debt are also important.
Truck Parking
There is no limit to where food truck owners can take their business. Check to see if the location has high foot traffic in an area where your ideal customers may hang out.
A food truck park, a festival, or business district are ideal places for them. Since the COVID-19 pandemic began, food trucks have gained popularity in residential areas as well as people prefer to eat their meals without having to worry about food poisoning.
Related posts