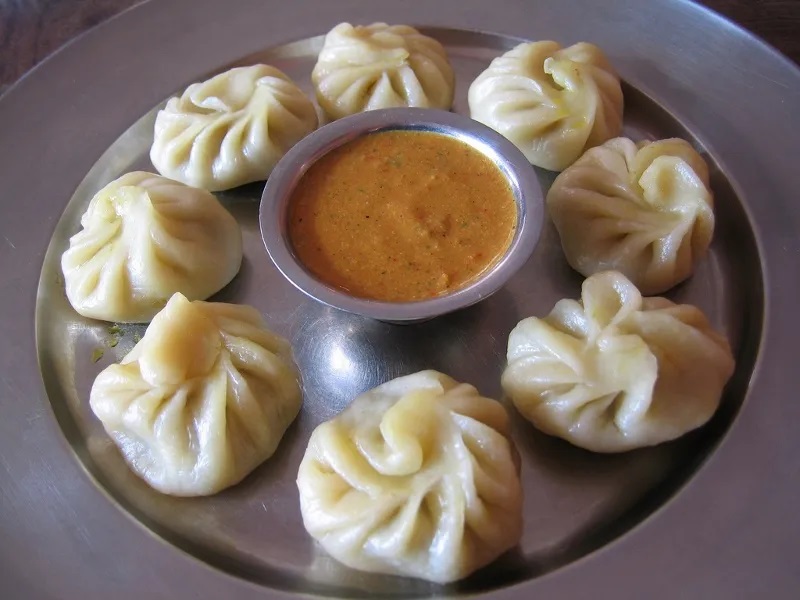 The 7 Reasons Tourists Love Asian Fusion Restaurant
Roy Kelly, 2 years ago
4 min

read
109
The famous restaurants in Brisbane are among the region's known attractions. Many tourists flock to the city to experience the mouth-watering cuisine served by every Western, Chinese and Asian restaurant in the area. But over the past few years, most of the tourists got hooked on Asian fusion restaurants for the following reasons.
They serve food with wonderful flavours.
Tourists and locals alike prefer to dine at Asian fusion restaurants because they serve delicious food. Instead of using the conventional way of cooking, they combine traditional spices, fresh ingredients and the latest cooking elements. As a result, they can create various cuisines with a burst of flavours and surprising tastes.
They serve dishes with familiar elements.
Most of the dishes served by Asia fusion restaurants have retained some familiar elements. This appeals to many people, especially those with love and affection to familiarity. Given that many individuals usually connect or link particular ingredients and dishes with their pleasant memories, they become fond of the food served at Asian fusion restaurants.
They serve food that tastes like home.
Many Asian fusion restaurants in Brisbane combine Asian flavours and those from various places. Tourists usually find the taste of the food in these restaurants similar to that in their hometowns. Also, westerners love Asian fusion cuisine because they are either western food cooked with Asian ingredients or Asian food cooked with western elements.
They introduce something new in dining.
Asian fusion restaurants are known for serving food with different cultural flavours. Typically, their chefs use their creativity to discover more unique flavours that make their cuisine different from those served in conventional restaurants. They usually create brand-new signature dishes by incorporating new cooking methods and ingredients into their regular dishes. Also, some of them combine two traditional dishes to create a new one.
They allow you to have a taste of Asian culture.
Aside from serving unique and flavourful cuisines, Asian fusion restaurants are also frequented by tourists because they allow them to experience and taste Asian culture. The original Asian way of cooking inspires all these new dishes, so most Asian fusion cuisines are very effective in providing tourists with the authentic taste of Asia. The Asian culture is also depicted in how each serving is presented.
They provide a casual dining experience.
Many Asian fusion restaurants in Brisbane enjoy a steady influx of customers annually because they provide a casual dining experience. Since most tourists are tired of fast foods and usually avoid fine dining, they flock to casual dining spots like Asian fusion restaurants. In addition to achieving their preferred dining experience while travelling abroad, many of these tourists also end up earning a bonus experience by simply trying out the Asian fusion cuisines.
They provide new experiences.
Many tourists love to try dining at Asian fusion restaurants due to curiosity. Most of them want to discover what these food joints have to offer. They also want to know what makes these restaurants different from the others. In most cases, these tourists feel grateful after trying out the Asian fusion cuisines because their cravings for good food were satisfied.
How to Find an Asian Fusion Restaurant in Brisbane
Contrary to common belief, looking for an Asian fusion restaurant in Brisbane is not that difficult.
Do an actual search
Brisbane is home to hundreds of restaurants and food joints. If you are looking for an Asian fusion restaurant, then it is best to do an actual search by visiting the areas in the city where these establishments are located. Also, you can check some of the restaurants while you stroll. Asian fusion restaurants are popular in the area, so you will most likely find one in a breeze.
Ask the locals
The locals are also a good source of information. In most cases, they are willing to assist tourists by providing information about the locations of the restaurants that are serving the best Asian fusion cuisines in town.
Do an online search
Many tourists are doing an online search to get an idea of the best Asian fusion restaurants in the area. To obtain the best results, you should conduct a localised search. If you wish to save time and locate the best spot, then consider the restaurants with excellent customer ratings as your top options.
Asian fusion restaurants are among the most visited establishments by tourists in Brisbane. They enjoy the opportunity of having many customers because these restaurants have a lot of wonderful things to offer. However, the most significant of these is that they serve flavourful and uniquely prepared food that genuinely satisfies most of the tourists' cravings.
Related posts