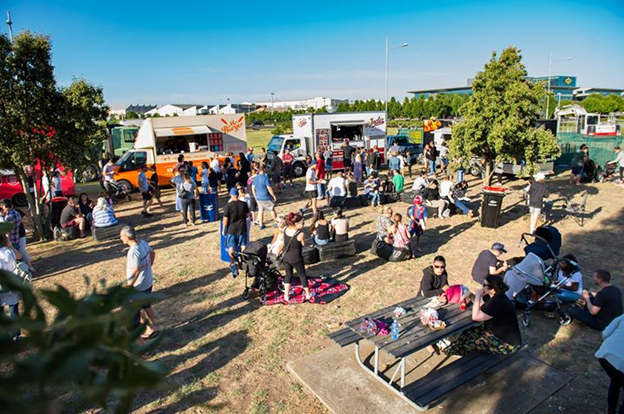 Summer 2022 pop ups.
John Haynie, 12 months ago
3 min

read
70
As Melburnians continue to revel in the restored freedoms of their beloved city, the halfway point of summer is here with more dining-themed entertainment on the horizon. Specifically, it's the time of year for dining pop-ups and the thrill of eating spontaneously in the hidden pockets of the city, the coast and the greater region of Melbourne. As a leading dairy supplier to the Australian food services industry, Pure Dairy has curated its top picks exclusively for you. We have listed some of the most vibrant dining events in Melbourne for you to enjoy a range of delicious cuisines and mouth watering continental dishes.
Melbourne Food Truck Event 2022
Both the locals and visitors of Melbourne share an immense love of food, music and nightlife. So, when a Melbourne food truck event like Melbourne Street Eatz approaches, the city grows eager to dine out. This is because it combines the best elements of the food truck variety, bars and live music to create a buzz and a memorable dining experience for all ages.
Gather your pals and head down to South Wharf for the biggest food truck event of the year. Make sure you save your appetite as Melbourne Street Eatz is ready to serve you the most tantalising variety of cuisines that will satisfy your every craving. Don't miss out on certain specialities such as delicious tacos, squid and french fries!
Location: 1 Convention Centre Pl South Wharf 3006
Date: December 2nd, 2021 – April 25th, 2022
Ice Cream Festival 2022
Nothing tastes better than a fruity and flavourful ice cream under the scorching sun of Melbourne. With 144 different flavours to try from, you'll be hard pressed to stick to one scoop. The Ice Cream Festival 2022 is taking place at three different locations; Mornington Peninsula, the Great Ocean Road, and Yarra Valley- all of which are prime locations to enjoy a cone or a cup.
Location: Mornington Peninsula, the Great Ocean Road, and Yarra Valley
Date: February 9th – February 20th
So Frenchy So Chic 2022
For punters with a refined palate, February presents an opportunity to experience some fine international foods and wine in an iconic Melbourne venue. We are glad to announce So Frenchy So Chic 2022 is back again! Indulge and celebrate with traditional and contemporary French music performed by local and French musicians. The fusion of fine foods, wine, traditional French music and dancing is cause to let your hair down with your friends and family for an afternoon of delightful cultural exchange.
Location: Werribee Mansion in Werribee
Date: February 13thPasta Poetry Courtyard Sessions 2022
Australia has practically adopted pasta as a national dish. So if you're in the mood for authentic handmade pasta with a signature spritz or wine, Pasta Poetry has got you covered. They are throwing this grand pop-up event in their courtyard with a wide assortment of handmade pastas to choose from. There will also be plenty of local beers, wines, and a range of summery cocktails including Negronis and elderflower spritz on offer. Pasta Poetry will host the event every Wednesday, Thursday, and Friday with weekly rotating menus.
Location: Pasta Poetry 86 Station Street, Fairfield
Date: December 1st, 2021 – February 25th, 2022 3:00pm
Related posts