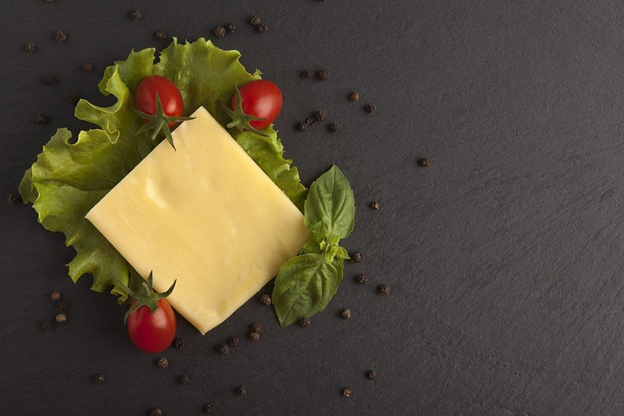 From traditional family recipes to mouthwatering restaurant specials, cheese is the secret ingredient in many of our favourite meals. Foodies and connoisseurs travel far and wide for the finest cheese dishes and their discerning palates are tuned for quality. Because you never know who is going to walk through the doors of your restaurant nor the word-of-mouth that can occur from a memorable experience, Pure Dairy's quality burger cheese slices and other cheese assortments will give your menu the best chance to impress.
The versatility of cheese cannot be understated; it's the perfect ingredient for a range of different continental dishes, can hold its freshness for a longtime and is applicable to every meal of the day. Given its wide application, your restaurant will benefit if it's prepared for any bold punter looking for the cheesiest dish on the menu. Pure Dairy's burger cheese slices are an industry favourite predominantly for its taste but also for its presentation and melt. These cheese slices present appealingly and as such provide influencers and culinary enthusiasts with eye-catching content for their followers on social media.
Partnering with a leading edge cheese supplier won't only guarantee quality and appeal, but quantity as well. Whether you're an emerging food chain or a Michelin star restaurant, keeping up with demand is essential. Restaurants are a beacon for enjoyment and relaxation because they serve to satisfy cravings and diminish hunger simultaneously. And If your mentality is to serve your community with delicious food on demand, then running out of cheese can undercut the entire menu and your reputation. With Pure Dairy, your cheese needs are centralised and satisfied with bulk ordering available for economies of scale and to safeguard against shortages.
The farm-to-table narrative is being requested more commonly amongst foodies because context is key in optimising their dining experience. Pure Dairy sources its cheese from the best dairy farms and as result of their strong relationships with Australia's most experienced cheesemongers, every cheese option is of the utmost quality. Whether it's the Hi Melt American burger cheese slices or the Natural Cheddar Slices, Pure Dairy boast the best taste and consistency among their entire range.
Restaurateurs have been forced to innovate due to the rigamarole of the pandemic. Constantly re-arranging the kitchen and trying to cut labour costs, they can now look to improve supplier relations to save money and improve the quality of their menu. Especially for newcomers, establishing a fruitful food supplier network will render your eatery as reputable and promote better decision making from early on.
There are strategies for everything including cheese and the experts at Pure Dairy will take a detailed look at your menu before suggesting the tastiest cheesy remedies. For those who want to get the ball rolling, we invite you to place your order now.
Related posts