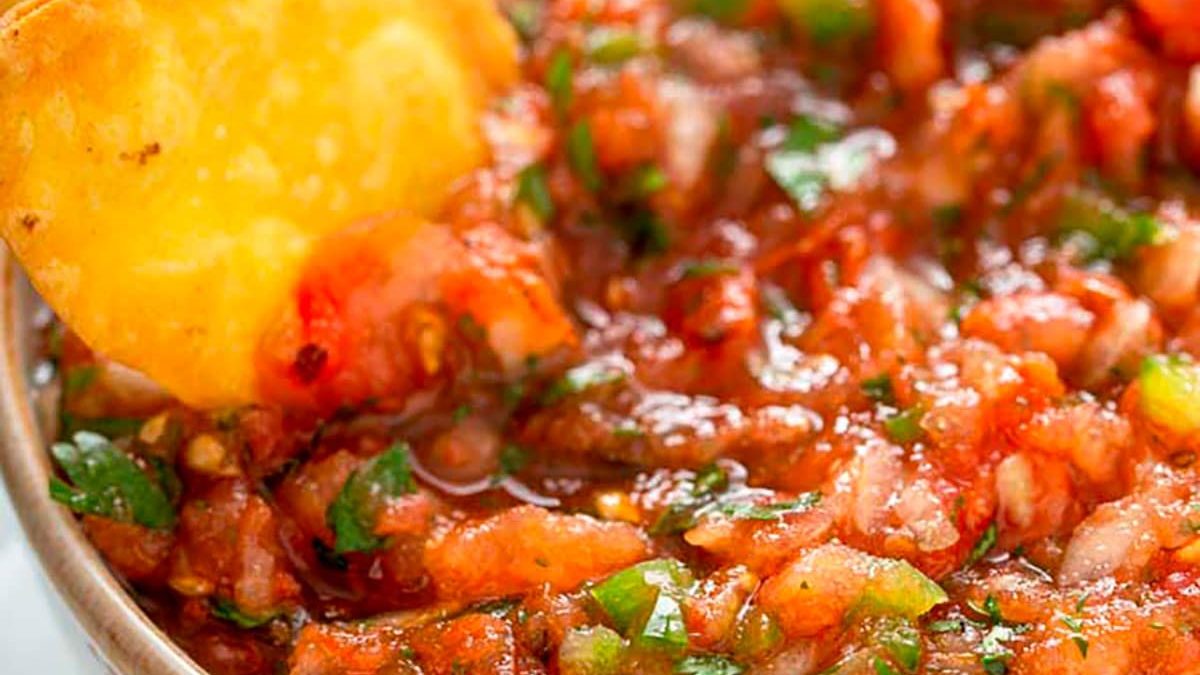 How to Make the Perfect Mexican Salsa!
Clare Louise, 7 months ago
3 min

read
11
Mexican salsa is a delicious and healthy option for your next party or get-together! It is easy to make and can be tailored to your liking. Here is a guide on how to make the perfect Mexican salsa!
Ingredients:
3 tomatoes, diced

1/2 onion, diced

1 jalapeño pepper, diced

1/4 cup cilantro, chopped

1 lime, juiced

Salt and pepper to taste
Instructions:
Start by dicing the tomatoes.

Add in the onion and jalapeño pepper.

Stir in the cilantro and lime juice.

Season with salt and pepper to taste.

Serve with chips, or use them as a condiment for your favorite Mexican dish! Enjoy!
There are different ways you can enjoy your Mexican salsa; here is how:
1-As a condiment
You can put it on top of your tacos or burritos. It will give them an extra zing, making them even more delicious!
2-With chips
This is probably the most popular way to enjoy salsa. Dip your chips in and enjoy!
3-As a salad
Adding chopped-up vegetables to your salsa makes for a delicious and healthy salad. Try it next time you are looking for a light meal!
Mexican salsa is a versatile dish that can also be enjoyed at Milwalky Taco. In case you are not sure of how to make the salsa, here is a detailed explanation of the useful tips to help you:
Use the right tomatoes
By right tomatoes, it means that you should use fresh and ripe tomatoes. This will ensure that your salsa is not too watery and has a good flavor. If you want to use canned tomatoes, then make sure to drain them before using them in the salsa. Alternatively, you can also use roasted tomatoes for a smoky flavor.
Do not skip the jalapeño pepper
The jalapeño pepper is what gives salsa its spice. If you cannot handle spice, you can either remove the seeds from the pepper or leave them out altogether. However, we would advise you to at least give it a try!
Season to taste
This is probably the most important tip. Make sure to taste your salsa before you serve it. This way, you can adjust the seasoning to your liking. Add more salt, pepper, or lime juice until it is perfect!
Get creative!
As we mentioned before, Mexican salsa is a versatile dish. Get creative and add in other ingredients that you think would taste good. Some ideas include mango, pineapple, or avocado. 
What not to add to Mexican salsa
Chocolate

: This combination might sound strange, but it is quite common in Mexico. However, we would not recommend it as it takes away from the fresh flavor of the salsa.

Cheese

is a popular ingredient in dips and sauces; however, it does not. It can make the salsa too rich and creamy, which is not what you are looking for.

Mayonnaise

: Mayonnaise is another ingredient commonly used in dips and sauces. However, it does not add anything to the salsa and can make it taste weird. So, we would advise against it.
Final Points
Now that you know how to make the perfect Mexican salsa put your skills to the test and enjoy! Making your salsa is a great way to save money and control the ingredients. Salsa is a healthy option that is low in calories and fat.
Related posts