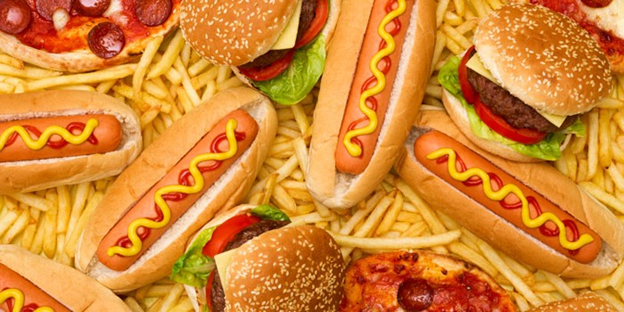 When Jason Hill first had the idea for now-legendary Burger Barn, it was based on more than just a love of great food. It was also about building a place in his hometown where people could gather to have fun. A place that would create community and wonderful family memories. Great food plus great experiences.

If you didn't know where to look, it could be hard to find Burger Barn on a map. Nestled in Six Nations, Canada's largest First Nations territory, the popular restaurant draws patrons from around the world to the small town of Ohsweken in southern Ontario. It's not uncommon for customers to take the two-hour drive from Toronto to satisfy a craving for a Double Stacker, and to experience the warmth of the hospitality.

By the time he founded Burger Barn in 2011, Jason Hill was already a successful entrepreneur in the territory, prominent in a range of industries from retail to construction. Amid all his success, there's one goal he never forgot — his dream to build a better burger.

Word of Burger Barn soon reached beyond Ohsweken and Ontario. After Burger Barn was featured on The Food Network's "You Gotta Eat Here," tourists began adding the stop to their itineraries. By 2015, he had doubled the seating capacity. When the pandemic struck, he unveiled a small fleet of Burger Barn food trucks and expanded his take-out options.

Jason describes Burger Barn as a fusion of native cuisine with Southern-style comfort food. It's a wonderfully satisfying dining experience for families who seek the value, farm-freshness and extraordinary taste of Jason's gourmet burgers — along with an array of other favorites such as Indian tacos, chicken wings, ribs, homemade pies and all-day-breakfast offerings.

"There are familiar faces you'll see every morning for breakfast, and families that come here again and again to enjoy their life together and build strong relationship bonds," he notes proudly.

Customers love the restaurant's atmosphere of fun, friendliness and family. Jason's playful sense of humor is on display with specials that appear on the menu, such as the "Innit & Out Burger." This whimsical nod to the iconic California burger brand features two classic stacker patties, American cheese, caramelized onions, lettuce, tomato and a special sauce.

Jason began his career as an industrial painter. After starting a family, he realized that reaching for his dreams required more. Within the next several years he created a string of successful businesses, including convenience and specialty stores, a wholesale confectionery supply outlet, a fueling station and a construction company. Many communities in the Six National Territory have benefited from the residential and commercial projects of that company, Ace 1 Construction.

Jason's appetites aren't limited to the burger business. Among his other passions are the Belgian draft horses he raises, which have been showcased at a variety of competitions and events. Not surprisingly, the name for his award-winning equestrian team is: the Burger Barn Belgians.
Related posts